FEE-SCHEDULE
The cost to charter the "Pardon Me Too" is $300 per hour with a 2 hour minimum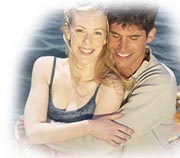 . The cost decreases to $250 per hour after the first 2 hours. The cost includes the boat, fuel, captain, crew, ice and water. It does NOT include New York State Sales Tax of 7.25% or gratuities.
This includes:
The Pardon Me Too
The Captain and Crew
Fuel and Bottled water
Clients may bring their own food and/ or beverages and have them served by our capable and trained crew.
We operate from 9am - 9pm Daily , 7 days a Week during the Months of May to October
Contact us now if we can help you schedule your Custom Luxury Cruise.